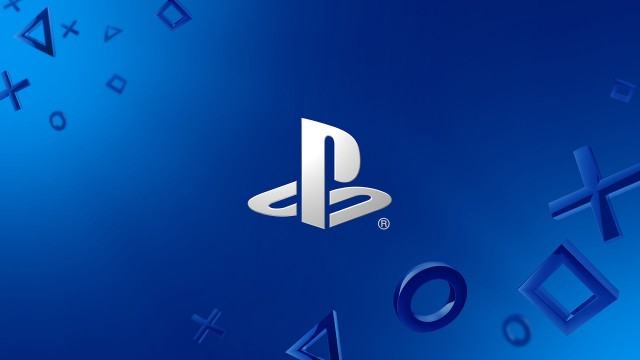 بدأت شركة سوني للتسلية التفاعلية عن طريق متجرها الرقمي الأوروبي PSN بأكبر كمية خصومات للألعاب الحصرية على أجهزتها على الإطلاق. الخصومات تم الإعلان عنها عن طريق مدونة البلايستيشن و قائمة الخصومات تحتوي الألعاب التالية لأجهزة البلايستيشن الثلاث:
UNCHARTED™ 4: A Thief's End Digital Edition
The Last Guardian™
Ratchet & Clank™
God of War® III Remastered
The Last of Us™ Remastered
The Last of Us™: Left Behind (Standalone)
Bloodborne™: Game of the Year Edition
Bloodborne™
Bloodborne™ The Old Hunters
Until Dawn™
Until Dawn: Rush of Blood
Uncharted™: The Nathan Drake Collection
Uncharted™ 1: Drake's Fortune Remastered
Uncharted™ 2: Among Thieves Remastered
Uncharted™ 3: Drake's Deception Remastered
The Heavy Rain™ & BEYOND: Two Souls™ Collection
BEYOND: Two Souls™
Heavy Rain™
DRIVECLUB™ (Various)
inFAMOUS Second Son™
inFAMOUS Second Son™ + inFAMOUS™ First Light
inFAMOUS Second Son™ Legendary Edition
inFAMOUS™ First Light
The Order: 1886™
KILLZONE™ SHADOW FALL
KILLZONE™ SHADOW FALL and Season Pass Bundle
KILLZONE™ SHADOW FALL Intercept Online Co-op Mode (Standalone)
PlayStation®VR Worlds
Journey™
Everybody's Gone to the Rapture™
KNACK™
ALIENATION™
ALIENATION™ Conqueror's Pack
ALIENATION™ DLC Season Pass
ALIENATION™ Survivor's Pack
ALIENATION™ Veteran Heroes Pack
ALIENATION™ Weapons Supply Pack
RESOGUN™
RESOGUN™ Season Pass
RESOGUN™ – Heroes Expansion
RESOGUN™ WipEout® Ship Bundle
RESOGUN™: Defenders Expansion Pack
Escape Plan™
Escape Plan™ – The Asylum
Escape Plan™ – The Underground
Escape Plan™ Collection
Escape Plan™ The Director's Cut
Gravity Rush™ 2
Gravity Rush™ Remastered
Dead Nation™: Apocalypse Edition
HELLDIVERS™: Super-Earth Ultimate Edition
HELLDIVERS ™ Reinforcements Mega Bundle
HELLDIVERS™ Masters of the Galaxy Edition
HELLDIVERS™ Reinforcement Pack
HELLDIVERS™ Reinforcement Pack 2
Journey™ Collector's Edition
Rogue Galaxy™
Guilty Gear Xrd -Sign-
Flower™
Shadow of the Beast™
Dark Chronicle™
Dark Cloud™
Here They Lie
CounterSpy™
RIGS Mechanized Combat League
Super Stardust™ Ultra
Super Stardust™ Ultra VR
The Unfinished Swan™
flOw™
flOw™ Expansion Pack
Ape Escape 2
Bound™
Entwined™
Fat Princess™ Adventures
Fat Princess™ Adventures Mega Loot Bundle
Tumble VR
War of the Monsters
Twisted Metal: Black™
Hohokum™
GUNS UP!™ Battle Support Pack
GUNS UP!™ Defence Budget Pack
GUNS UP!™ War Chest Pack
PaRappa The Rapper 2
Insurgent Pack
Wild Arms 3
Sound Shapes™ Ultimate Bundle
Everybody's Tennis
Intercept Online Co-op Expansion Pack
Arc the Lad: Twilight of the Spirits
Primal
Hustle Kings™ VR
Hustle Kings™ VR – Upgrade
Forbidden Siren
The Mark of Kri
Doki-Doki Universe™
Hardware: Rivals
OKAGE: Shadow King
FantaVision
Rise of the Kasai
The Tomorrow Children Frontier Pack
Kinetica
بالإضافة إلى ذلك فإن سوني تقدم عن طريق متجرها حملة تخفيضات أخرى ومختلفة خاصة بالعناوين الرقمية. سيكون بإمكانك شراء لعبة رقمية والحصول على أخرى مجاناً. كل ما عليك فعله اختيار لعبتين من القائمة التالية وستحصل على أرخصهما مجاناً:
Virginia – The Game.
Grow Up
Dear Esther: Landmark Edition
Sky Force Anniversary
Beach Buggy Racing
Slender: The Arrival
Pang Adventures
Hitman GO: Definitive Edition
Lara Croft GO
Armikrog
Active Soccer 2 DX
Bears Can't Drift!?
Spheroids
Nightmares from the Deep: The Cursed Heart
Retro City Rampage™ DX
101 Ways to Die
A Boy and His Blob
Riptide GP: Renegade
Corridor Z
Crystal Rift
Assassin's Creed Chronicles: Russia
Assassin's Creed Chronicles: China
Assassin's Creed Chronicles: India
Machinarium
Manual Samuel
Cel Damage HD
Leo's Fortune
FEZ
UNMECHANICAL: EXTENDED EDITION
Bombing Busters
MotoGP™14 Compact
Another World – 20th Anniversary Edition
Super Toy Cars
Pumped BMX +
Guns, Gore and Cannoli
Riptide GP2
BlazeRush
RACE THE SUN ®
Tiny Troopers Joint Ops
Risk of Rain
Grow Home
ARCADE GAME SERIES 3-in-1 Pack
KILLALLZOMBIES
Tiny Brains
Toren
Hatoful Boyfriend
Stikbold! A Dodgeball Adventure
The Fall
Rollers of the Realm™
Q.U.B.E: Director's Cut
Nano Assault NEO-X
the Castle Game
Art of Balance
Bedlam
Ultratron
Clockwork Tales: Of Glass and Ink
Subject 13
Thomas Was Alone
Lara Croft and the Temple of Osiris Season Pass
Mahjong
Brick Breaker
Rock'N Racing Off Road DX
Grand Prix Rock 'N Racing
Siralim
Arcade Archives (Various)
Alone With You
Organ Trail Complete Edition
10 Second Ninja X
Letter Quest Remastered
Tetraminos
Foul Play
Knock-Knock
Total Jigsaw
Paranautical Activity
Level 22
REPLAY: VHS is not dead
Tachyon Project
Nova-111
Penarium
Schrödinger's Cat and the Raiders of the Los…
حملة الخصومات هذه مستمرة حتى الخامس من آبريل القادم.